A 78-year-old rancher is tired of Nancy Pelosi and Chuck Schumer's untruths, so he's an illuminating reality with his tractor for all America to see.
The administration shutdown is formally Democrats' shortcoming. The effect is deteriorating, all since they will not make an arrangement with President Trump.
Also, normal Americans are tired and are taking care of business.
One older Trump supporter, Gene the rancher, got out his tractor and sent the Washington swamp a reasonable message.
It's lovely!
From Daily Mail:
A 78-year-old Trump-supporting rancher has illuminated his view on the present 20-day national government shutdown.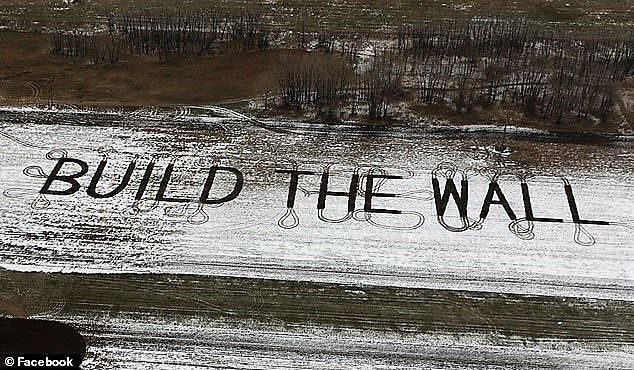 Quality Hanson, of Edgeley, North Dakota, furrowed the words 'construct the divider', in capitals in one of his fields.
The shut-down has been brought about by the US President requesting $5.7 billion to construct a divider at the southern fringe with Mexico, and the Democrats denying this subsidizing.
Offer in the event that you concur with this rancher—BUILD THE WALL!
I think a huge lion's share of Americans on Gene's side.
Weeks pass by as the Democrats sit idle. They are driving numerous Americans to lose work and pay.
Various taxpayer driven organizations are closed down. With additional to pursue, if the shutdown delays.
President Trump made it clear: he will readily endorse subsidizing—quickly if necessary—if the Democrats bolster the divider.
It's just obstinate nonconformists who will not work with the president.
In the meantime, Americans are shocked over the wreckage in D.C.
I think we'll be seeing more messages like Gene spring up in the coming days. Isn't that right?
Offer on the off chance that you concur with this rancher—BUILD THE WALL!